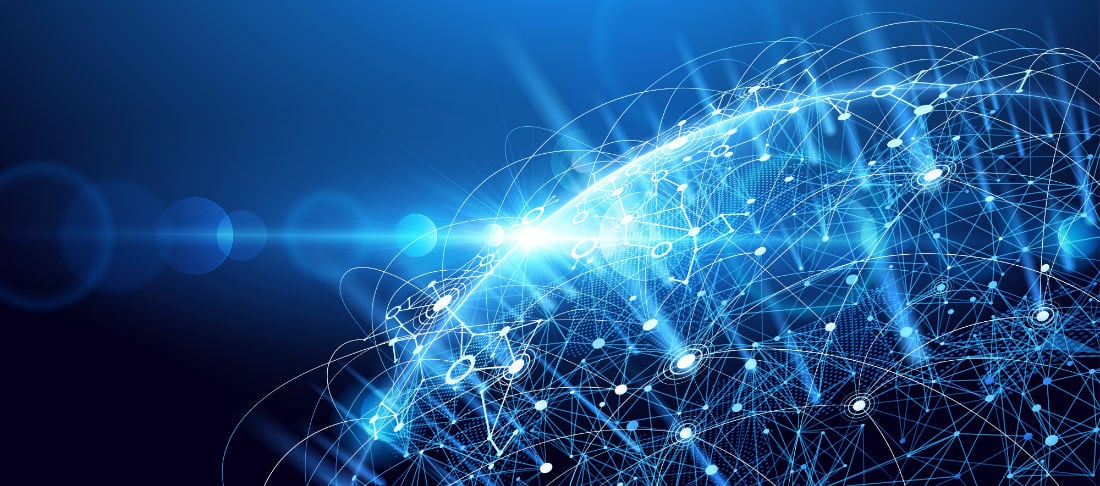 Members of BIRAD's Board of Directors have many years of experience in corporate governance, financial markets, and prudent company management.
Dr. Ehud Shapira
Chairman of BIRAD's Board of Directors
Dr. Ehud Shapira is also chairman of the Board of Directors of Psagot Investment House Ltd, Israel's largest investment house, as well as its subsidiaries: Psagot Securities Ltd. and Psagot Mutual Funds Ltd. Dr. Shapira has served as Chairman of the Board of Phoenix Holding Ltd. He has been on the Board of Directors of Bank Leumi, as well as holding a number of senior management positions for the Bank Leumi Group, including Senior Deputy CEO, Acting CEO, Head of Corporate and International Banking and the Risk Manager. In this last capacity, Dr. Shapira directed the Bank Leumi Group's Corporate Banking division, the Real-Estate & Construction Division, the International Division and the Credit Risks Division. Dr. Shapira is a member of the Board of Trustees and Finance Committee of the Tel Aviv Museum of Art and also serves on the Executive and Finance Committees of Bar Ilan University. Dr. Shapira holds a Ph.D. from New York University, an MSc from the Technion, and a BA from Tel Aviv University.
Prof. SHULAMIT MICHAELI
Vice President for Research
Appointed Vice President for Research in October 2017, Prof. Shulamit Michaeli previously served as Dean of the Mina and Everard Goodman Faculty of Life Sciences and the founding Director of the Nano-Medicine Center at the Bar-Ilan Institute for Nanotechnology and Advanced Materials (BINA). In addition, for eight years Professor Michaeli directed the Life Sciences and Medicine division of the Israel Science Foundation. Professor Michaeli has been a member of many national committees, including the prize committees for the Israel Prize and the EMET Prize. She has and participated and led European scientific associations, Israeli I-core excellence research centers, and other Israeli research groups.
A microbiologist by training and the Myers Chair in Gene Expression and Infectious Disease, Prof. Michaeli studies Trypanosomatids, the vicious order of parasites which infect millions worldwide, causing African sleeping sickness, South American Chagas disease, and leishmaniasis, or sand-fly fever, which affects a band of countries from Portugal through India, including Israel. Prof. Michaeli has pioneered the use of nanotechnology in fighting diseases creating nano-drugs for parasitic infections and cancer.
Prof. Michaeli has published more than a hundred articles in professional journals and books and patented a number of important technologies. She was the first researcher in the country to be funded by the Howard Hughes Medical Institute for ten years. She has won numerous prestigious awards, including the Israeli Society of Microbiology Award, both as a young researcher and as a senior research, and the Landau Prize, both in Medicine and more recently in Microbiology. When she was on the staff of the Weizmann Institute, she was awarded the Clore Prize for Outstanding Young Researcher and the prestigious Andre Lwoff Prize in Parasitology given by the French Academy of Sciences. And twice she has been chosen as one of the 40 leading women in Israel by Globes newspaper.
Zohar Yinon
CEO of Bar-Ilan University.
Between 2012-2017 Zohar was the CEO of Hagihon Ltd. In his tenure he led a "turn around" integrative recovery plan that positioned the company as the leading regional Water & Wastewater public utility in Israel and top ranked globally. Prior to this, Zohar held C-level positions (CFO of IMI, VP Biz. Dev. in GHI) in Israel's private and public sectors, with extensive experience in traded TASE Holding companies (H&C holding, GHI) dealing mainly with infrastructure management related issues, including water & wastewater, renewable energy, natural gas, waste management, and public transportation.
While serving as Water Team Leader at Israel's Ministry of Finance, Zohar was instrumental in developing and ensuring the successful passage of the Water Utility Act (2001). This resulted in structural reform disconnecting the municipal water and wastewater departments from local municipalities, securing economic stability, and providing essential funding and sustainability for Israel's municipal water and wastewater systems.
During his tenure as CEO, Hagihon has implemented cutting-edge technologies and advanced management methodologies. Hagihon has been awarded the prestigious 2014 WEX Global Award for Innovation for developing a sustainable model for decreasing NRW in Urban water systems. In 2015 Hagihon was granted the Israeli Clean Tech Recognition Award for being a national leader in applying innovative technology and for providing startup companies a base in which to prove new technologies and systems. In 2017 Hagihon was awarded the exclusive Diamond certificate from the Israeli Standard Institution.
In addition to Zohar's position as CEO of Hagihon between 2013-2016 he was the founding Chairman of B.O.D. of A.F.R. (Apartment for Rent) a fully owned governmental company. A.F.R. during Zohar's tenure developed and introduced long-term rental housing solutions housing market. A.F.R. quickly positioned itself as the implementation arm of the Israeli government in the Israeli turbulent housing market.
Education - Zohar holds a B.A. in Economics and an MBA in Business Administration, both from Bar-Ilan University (Israel) and graduated managerial programs of M&A and Corporate governance in IDC Interdisciplinary Academic Center in Herzliya.
Zohar was a member of the CTG global panel of experts for the evaluating new start-ups in the fields of Clean-tech in the years 2016 and 2017.
Zohar is experienced moderator and speaker in international conferences dealing with public infrastructure, smart cities, Clean-tech topics.
Dr. Lipa Meir
Founding Partner of Lipa Meir & Co., Law Firm
The firm was founded by Lipa in 1987 and today it is one of the largest and most prestigious law firms in Israel, with more than 80 lawyers. Following his admission to the Israel Bar Association in 1974, Dr. Lipa Meir began working as an associate at the law firm of Herzog, Fox & Neeman and in 1978 became a partner in the firm and continued to work there until 1987. Dr Meir received his Ph.D. from the University of Toronto, Canada in 1984. His doctoral thesis is in the area of Law and Economics, and focuses on the involvement of commercial banks in securities activities, and includes comparative study in this matter in regards to United States, Canada, Israel, Britain and Germany. In addition to his practice of law, Dr Meir is a member in the Board of Trustees of Bar-Ilan University and the
Chairman of the Council of Trustees and the Permanent Committee of the University. Dr Meir is also a member of the Board of Trustees of Netanya Academic College and the Chairman of the Steering Committee of the law school program for outstanding students at the College. and serves as a judge in the supreme court of the World Zionist Organization
Sanford T. Colb
Founder of Sanford T. Colb & Co.
He is licensed to practice before the Israel Patent Office and the US Patent and Trademark Office and is a licensed attorney in Israel and in the US. Mr. Colb is a member of the American Patent Law Association, International Law Committee, Israel Association of Patent Attorneys, AIPPI, Licensing Executives Society, American Arbitration Association, International Trademark Association, Pharmaceutical Trade Marks Group, and American Bar Association. He has been a lecturer in Intellectual Property Law at Bar-Ilan University and Netanya Academic College. Mr. Colb has an MA (honors) from Cambridge University and a BA (magna cum laude) and MSc in Physics from the University of Pennsylvania. He was awarded the Silver Medal of the Royal Society of Arts, London, and was a Thouron Scholar at Cambridge University. Sanford T. Colb holds a JD degree from Harvard Law School.
Tal Fuhrer
Vice President of Business and Corporate Development at the Neopharm Group since 2008
Founded in 1941 with 700 employees and turnover of approx 400 Million $US. Neopharm's roots are vested in the sale and marketing of novel biopharmaceuticals and healthcare products in Israel, where it is positioned as the partner-of-choice and one-stop-shop for multinational biopharmaceutical and medical corporations seeking to enter or expand their business in the Israeli biopharma and healthcare markets. Tal has been involved in the transformation of Neopharm into a rapidly-growing commercial-stage global specially-care biotech company that brings hope to patients suffering from rare, life-threatening diseases with unmet medical needs with revenues generated in over 50 countries, diversified pipeline of late and early stage novel therapies and offices in multiple continents via numerous licensing, business development and M&A transactions, including the acquisition of Fresenius Biotech (now called: Neovii) and the establishment of Orphan Technologies. Prior to Neopharm, Tal worked at Wyeth in New Jersey where he gained experience in business development and marketing. Tal is a graduate of MBA and M.Sc studies in Biotechnology at Tel Aviv University and of the Israeli Military Computing and Information Systems Institute.
Hadar Ron , MD. , LLB
Founding partner of Israel Healthcare Ventures Ltd. (IHCV)
Dr. Hadar Ron is the founding partner of Israel Healthcare Ventures Ltd. (IHCV), Israel's prime Life Science Venture Capital Fund ,To date, IHCV I and IHCV II have invested in more than 27 companies and had many exits with significant returns to the investors.
Dr. Ron has an extensive medical, legal and management experience gained in senior positions in the financial, insurance, legal, healthcare  sectors.
Dr. Ron serves as a chairperson of several companies such as Supplant and GIView and as a board member of numerous medical companies. In addition Dr. Ron serves as a member of the advisory Board of the Momentum Fund Tech Transfer of Tel Aviv University and is the chairperson of the scientific advisory board of Social Impact Bond for the prevention of diabetes and Colon Cancer at Social Finance Israel.
Dr. Ron is a Board Member of Friends of the Sackler School of Medicine, Tel Aviv University  as well as a member of Women Business Leaders (WBL) International.
Dr. Ron is a physician and attorney by education. She holds MD and LLB degrees from Tel Aviv University and has studied at the School of Business Administration at Tel Aviv University.
Alan Feld
Founder and Managing Partner of Vintage Investment Partners
Alan Feld is the Founder and Managing Partner of Vintage Investment Partners. Vintage Investment Partners is Israel's leading venture fund of funds, secondary fund and late stage co-investment team. The firm today manages $1.5 billion through 10 funds and a managed account. Vintage today has over 140 primary and secondary investments in US, European and Israeli venture funds and in Israeli PE funds and direct holdings in over 180 technology companies. Vintage tracks over 500 venture funds and 6,500 private technology companies. In addition, Vintage provides a free service assisting technology innovators among the "Global 10,000" companies to identify innovative technology solutions that can help their businesses.
Prior to founding Vintage in 2002, Alan Feld was a general partner at Israel Seed Partners and at Vertex Ventures. Prior to Vertex, Alan was the Managing Director of Evergreen Capital Markets/Robertson Stephens Israel. Before moving to Israel in 1994, Alan was at Goodman's (Toronto), one of Canada's leading corporate law firms.
Alan is Founding Chairman of the Power In Diversity Initiative Israel (www.powerindiversityisrael.com), an initiative of Israeli venture funds and startups to increase the gender, cultural and ethnic diversity of the Israeli high tech industry. Alan was also Founding Chairman of StartUp Jerusalem, a non-profit organization run by Israeli and Palestinian businesspeople helping to foster job growth in Jerusalem.
Alan received an MBA from York University in Toronto, an L.L.B. from Osgoode Hall Law School in Toronto and a B.A. in Commerce and Finance from the University of Toronto.