Equipment Laboratory Services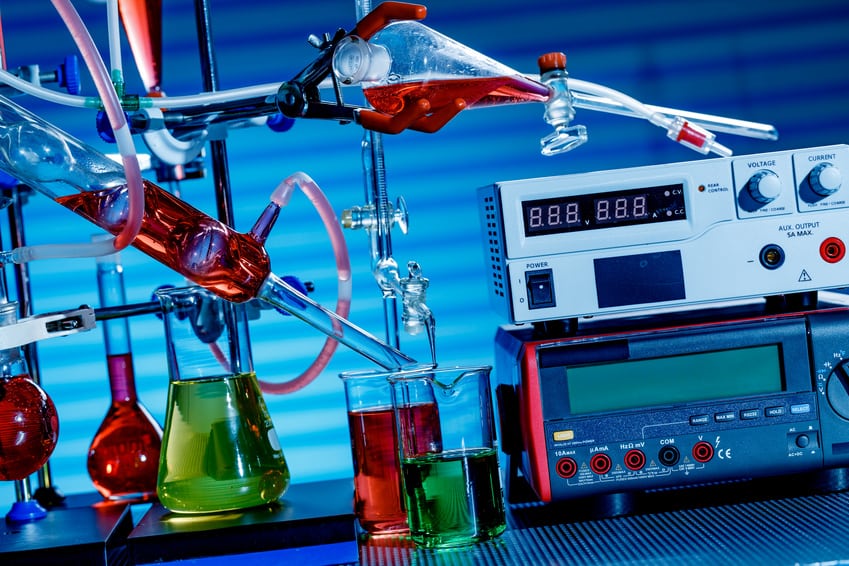 BIRAD facilitates the establishment of scientific service contracts, in which members of the industrial community can take advantage of the Universitys outstanding knowledge base and technical infrastructure.  By sparing businesses the expense of acquiring certain specialized equipment, techniques, etc., BIRADs scientific service division provides cost-effective outsourced services to benefit the business sector.
Along with access to state-of-the-art facilities for life science, chemistry nanotechnology and other fields of research, service contracts provide clients with expert guidance on client-initiated studies from PhD-level technicians, who assist in experiment design and execution, as well as data analysis.
BIRADs scientific service division assists Industrial partners to find the right scientific service and contracts
LIFE SCIENCE
NANO
CHEMISTRY
FACULTY OF MEDICINE
OPTOMETRY UNIT
PRECLINICAL CENTER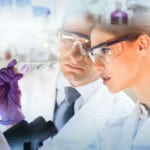 Biomedical industries that require top-level instrumentation for their research and development turn to Bar-Ilan for their advanced Life Science infrastructure. Highly-trained technicians – most of them graduates of post-doctoral fellowships at distinguished research institutions – supervise experimentation and help clients make use of the following technologies:
Light Microscopy (fluorescent, confocal, and live-imaging workstations)
High-Throughput Sequencing – Ion Torrent
QX100 Droplet Digital PCR System from Bio-Rad
Biomolecular Interaction Analysis
HPLC Services
BioTek Synergy4 Multimode Plate Reader
FACSAriaIII Cell Sorter with Five Lasers
In-Vivo Imaging Unit
Histology Unit
Service
Typhoon 9500
ECL and BAS-1500
Histology Unit

Cryostat

Microtome

Embedding
FACS ARIA III FACSVantage sorter

Flow Cytometry is the measurement of single cells as they flow one by one past laser beams with the resulting light scatter and fluorescence emission detected and analyzed. Multiple biophysical properties of each individual cell can be measured at rates of thousands of cells per second. Cells are identified by their staining with fluorescent dyes that bind directly to specific constituents like DNA, RNA, proteins or ions or with dyes conjugated to molecules like antibodies, lectins, or hormones that bind to different cellular structures. Cells may also be identified following an infection or tranfection by marker fluorescent proteins. Flow Cytometry can detect and analyze multiple fluorescent staining simultaneously in each individual cell and can report and physically separate them by these qualities.
Gallius analyzer
FACS Calibur analyzer
Full Service Biacore™ T100 Analysis Includes sample preparation, expert advisory services, literature search
Biotek Synergy4 Multidetection Plate Reader

Synergy4 is an advanced plate reader with multiple read modes. Detection modes include UV-visible absorbance, fluorescence, time-resolved fluorescence, and luminescence modes. The wavelength selection for absorbance mode is monochromator-based, while in fluorescence mode either monochromator or light-blocking filters and dichroic mirrors for increased sensitivity are used in the optical path. The reader includes dual injector system for in-situ addition of reagents for walk-away convenience and to achieve well synchronization.
HPLC- purification (Detection Mode: LC-DAD, up to 10mL/min scale)
HPLC- Basic HPLC analysis (Detection modes: FL and LC-DAD)

Hitachi LaChrom Elite is a high-performance chromatography system equipped with sophisticated photometric detectors. It is used mainly as an analytical instrument for reverse-phase liquid chromatography. In this capacity, it can be used to perform complex analysis of biological extracts, polypeptides, oligosaccharides, and nucleic acids.
Maestro In-Vivo Imaging

CRi Maestro II ™ In-Vivo Imaging System is used to image fluorescent-lables in whole-live animals. Using multispectral acquisition and analysis, the system eliminates autofluorescence and provides multicolor flexibility and quantitative accuracy for both visible and near-infrared labels.
Digital PCR

The QX100 Droplet Digital PCR (ddPCR) system provides an absolute measure of target DNA molecules with unrivaled performance in precision, accuracy, and sensitivity for quantitative PCR applications. The Droplet Digital PCR system is the third generation of PCR technology and provides a revolutionary approach to target DNA quantification.

1 reaction

Larger Projects

qRT-PCR
Non-Agilent array
Agilent microarray
Feature extraction with SpotReader
Ion Torrent services,

Deep sequencing, also known as high-throughput sequencing, or next generation sequencing is a relatively new technology based on massively parallel sequencing of millions of different DNA fragments, therefore resulting in ultra-high-throughput data.

314 chips

316 chips

318 chips
Scanning slides
Microarray services

We offer full gene expression services. We provide consulting, training and analysis services for researchers using one-color or two-color mode of microarrays. The services include consultation on experimental design, choice of appropriate microarray platform, selection of analysis methods or tools, and annotation of microarrays.
Bioanalyzer Services

The Agilent 2100 Bioanalyzer is a microfluidics-based platform for sizing, quantification and quality control of RNA and DNA. This device can be used to check the quality of RNA samples (namely RNA integrity) prior to microarray processing, real-time PCR and RNA-seq to ensure high-quality RNA. DNA chips are used to analyze libraries before loading them on the Ion Torrent.
Spectral Imaging
Full service for Imaging
Stereoscope Olympus

Research microscope OLYMPUS  SZX12 offers long working distance, wide zoom range, excellent image clarity and easy operation to allow a wide range of application.
Live Imaging – Olympus

Inverted imaging system applicable for Phase-contrast (Ph) and Fluorescence (FL) observations. This microscope is fully motorized and controlled by Olympus software.
Live Imaging – Zeiss

Inverted imaging system applicable for Brightfield (BF), Phase-contrast (Ph), DIC and Fluorescence (FL) observations. This microscope is fully motorized and controlled by Zeiss ZEN software.
Confocal Olympus FV1000

The Olympus FluoViewTM FV1000 is a next-generation imaging system designed for high-resolution, confocal observation of both fixed and living cells. The FV1000 an ideal choice for FRAP, FLIP and photoactivation.  It is hooked to fully motorized Olympus IX81 inverted microscope.
Confocal Zeiss-LSM 510 META

LSM 510 META laser scanning confocal microscope from Zeiss is a spectral imaging confocal  system. It is hooked  with inverted fully motorized Axiovert 200M Zeiss microscope
Confocal Leica SPE,

The Leica SPE confocal is a true point-scanning, spectral system at an affordable price for fluorescence imaging of live or fixed cells.
AxioImager Apotom

The  Zeiss AxioImager Z1 is upright,  fully motorized, PC controlled high-performance research microscope capable of  Brightfield,  DIC (Diffferential Interference Contrast) and Fluorescent imaging. The system has motorized Z drive and can be used to acquire 3D images. The microscope has an Axiocam HRm and colour AxioCam MRc cameras. Zeiss AxioVision software controls the microscope and allows multi-dimensional data acquisition (multiple fluorescence channels, Z-stacks, time lapse)
Inverted Nikon

Research  system microscope AX70 with Microscope controller Olympus U –MCB effective for Brightfield (BF) , Fluorescence (FL)  and Multi (FL+BF) observation. The U-MCB operate via the touch panel while setting the photomicrography conditions and various motorized units.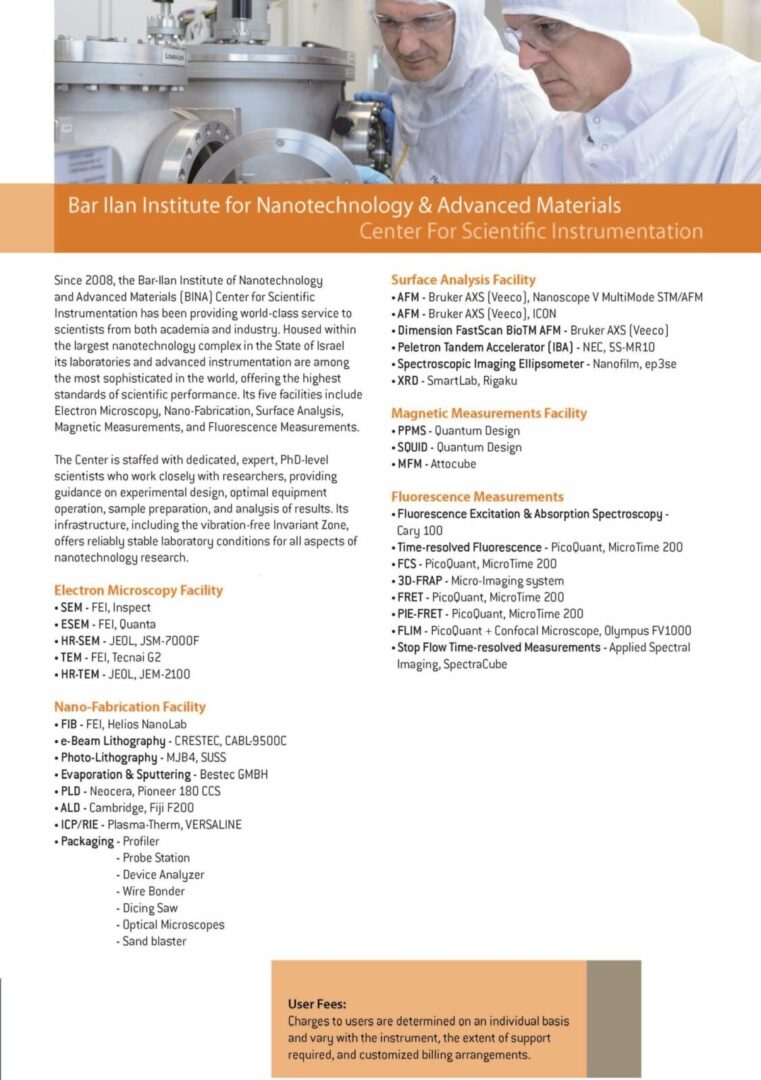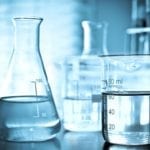 Bar-Ilan Universitys advanced infrastructure for research in chemistry is available for use by industrial and academic partners, who design, execute and analyze their experiments with the help of the Universitys PhD-level technicians. Specialized instrumentation facilities include:
X-Ray Diffraction (XRD)
X-Ray Photoelectron Spectroscopy (XPS)
Electron Spin Resonance (ESR)
Molecular Modeling for Nanomaterials
Service
Circular dichroism spectroscopy (CD)

Circular dichroism spectroscopy is a useful technique for analyzing peptide and protein secondary structure and folding properties in solution using very small amounts of protein or peptides. The new Chirascan CD spectrometer (Applied Photophysics) is available for all faculty members and external users.

·        CD measurement
Molecular modeling and computer-driven materials design

Using molecular modeling computer software has a proven potential for streamlining and optimizing development processes such as pharmaceuticals and nanomaterials. The Department of Chemistry owns an advanced computational platform, both on the hardware and software level, enabling a wide variety of structural and energetic calculations (quantum computations, minimization of energy, conformational searches, molecular dynamics, anchoring, statistical modeling and more) on systems ranging from the atomic level to the crystal lattice cell unit. The calculations are carried out by several research groups with many years of experience in computational chemistry, both in academia and industry.
Elemental Analysis (CHNS , O)

The centre for Chemical Services is equipped with a Thermo CHNS-O elemental analysis device, model EA 1110, capable of detection of the elements C,H,N,S and O.

·        Elemental Analysis
BET

Surface area measurements and adsorption isotherm can be performed for solids and powders using a Quantachrome NOVA 3200E device.

·        BET measurement
Electron Spin Resonance (ESR)

The Unit for EPR (or ESR) owns modern equipment that provides the necessary resources for contemporary research in organo-metallic chemistry, organic radicals, radicals in biology research, antioxidants, electrochemistry, radicals in nano-chemistry and protein research. The unit holds an advanced Bruker, ElexSys 500  instrument (4°- 300 ° K) and an EPR spectrometer – the Bruker EMX 100d.

·        EPR measurement

·        Spectral analysis, signal simulation  and consonance
Inductively Coupled Plasma (ICP)

Different elements, including halogens can be detected using the ICP technique, with a Horiba JOBIN-YVON ULTIMA2 device.

·        1-3 elements per sample

·        4-6 elements per sample

·        6-8 elements per sample

·        More than  8 elements per sample
X-Ray Photoelectron Spectroscopy (XPS)

The XPS method allows study of the chemical composition of the surface of materials. Information obtained by this method includes the identification of different elements (except hydrogen) and relative quantity. The Centre holds a Kratos Analytical XPS instrument, model AXIS-HS.

·        Per measurement

·        Spectral analysis  and consonance
X-Ray Diffraction (XRD)

Analysis of the structure and composition of crystalline and amorphous materials using X-ray diffraction measurements are performed at our center using a Bruker XRD device, model D8 Advance (powder analysis).

XRD analysis

·        Spectral analysis  and consonance
Micro Raman

HORIBA Jobin Yvon Raman spectroscopy is used to measure Raman spectra of microscopic samples or microscopic areas of larger objects.

·        Micro Raman

·        Spectral analysis  and consonance
Nuclear Magnetic Resonance Facility (NMR)

Bar Ilans nuclear magnetic resonance (NMR) unit is one of the largest in Israel and includes 6 Bruker spectrometer devices (frequencies of 200-700MHz for protons), with one of the instruments dedicated for solids, and the other with a cryo probe for work with proteins and samples at low concentrations. All devices are suitable for 2D experiments and are suitable for nuclides such as 13C, 15N, 31P, 25Mg, 27Al etc.
All instruments (1H, 13C, 31P, 19F and others); liquids and solids

·        Hour of instrument time

·        Overnight run (e.g. 13C for a dilute sample)

·        Spectral analysis and consultation
Mass Spectrometry Unit (MS)

The unit provides mass spectra (MS) analysis for solutions, gasses and solids. This unit is equipped with GC-MS, HPLC-MS, MALDI and TGA-MS. A variety of quantitative and qualitative analyses (such as HRMS and MS/MS) is provided for both synthetic and natural substances. Professional consultation and interpretation will be given on demand.
Autospec Premier (High Resolution)

·        EI/CI

·        GC-EI/CI first injection, up to 6 peaks

·        Additional injections

·        GC working day (7 hours)
Autoflex III smartbeam MALDI TOF/TOF (High Resolution)

·        MALDI
TGA-MS

·        TGA analysis

·        TGA-MS analysis
Q-TOF Micro

·        ESI/APCI

·        MS/MS

·        LC-MS first injection

·        Additional injection

·        LC-MS working day

·        Spectral analysis  and consultancy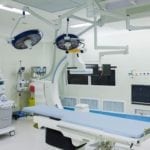 Research Center - at the Faculty of Medicine in the Galilee
In 2011, Bar-Ilan University opened its new Faculty of Medicine in the Galilee, Israel's fifth medical school nationwide and first in the northern region.
Six buildings comprise the school's 4,420 square-meter state-of-the-art Research Center, where researchers have access to the most advanced instrumentation and to optimal laboratory conditions. The Research Center is comprised of 23 research laboratories, a large communal Scientific Equipment Center, a well-equipped Specific Pathogen Free (SPF) Animal Facility for small rodents and Zebrafish, a huge computer cluster with high-performance computing capabilities, and, above all, a highly professional staff that offers vast scientific expertise
Through its Core Facilities, the Research Center at the Faculty of Medicine provides the essentials for scientists involved in exploring pre-clinical and clinical research. The faculty strives to participate in the development and advancement of the biomedical industry in the Galilee region – we encourage commercial companies to benefit from our facilities, and professional scientific
knowledge.
Our primary objective is to provide the highest level of service to the neighboring biological and biomedical community. Our center is equipped with a wide range of novel bio-technological research equipment and provides services in various fields, including light microscopy, live imaging and confocal microscopy, histology, flow cytometry and cell sorting, spectral measurements, centrifugation/ultra-centrifugation, chromatography, gel documentation, proteomics, genomics and sequencing, real-time PCR services, as well as analytical services.
Service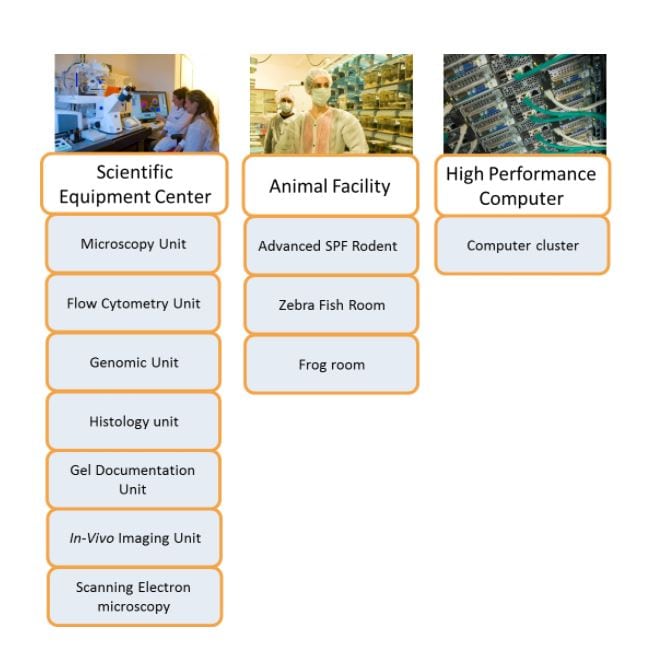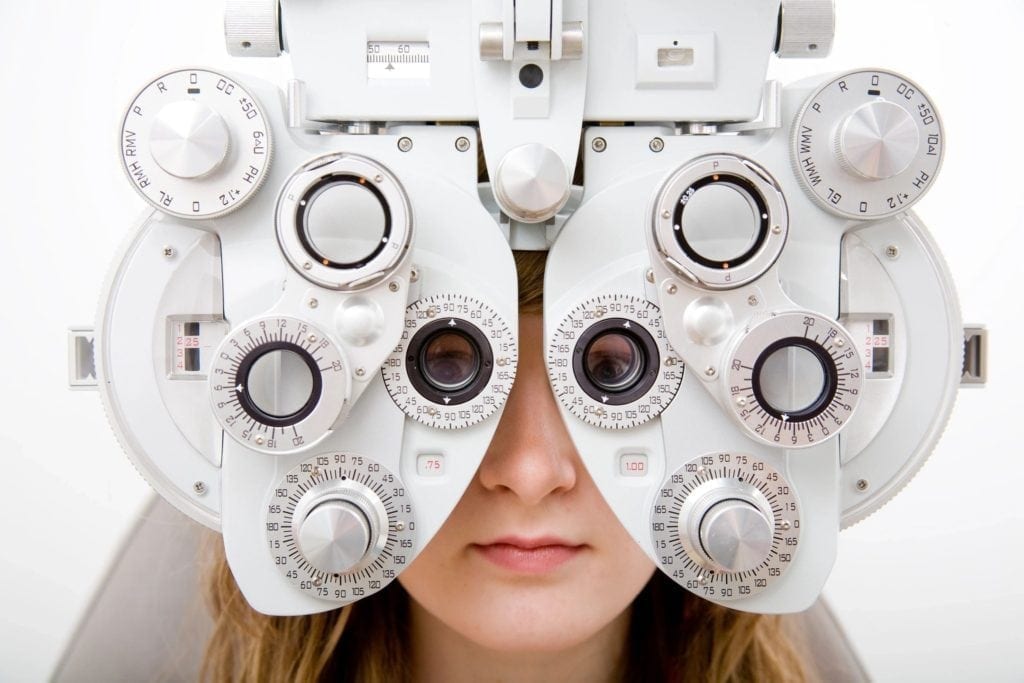 The accelerated development in the field of lenses and eye treatments, and research on these subjects is increasing the demand among various companies to perform tests and measurements in the laboratories of the optometry unit.
Optometry is a multidisciplinary science combining the fields of physics, chemistry and optics alongside biology, anatomy, pharmacology, medical ethics and even psychology.
Bar-Ilan is the only university in Israel offering an undergraduate degree in optometry. The faculty of the optometry unit is comprised of the finest lecturers in Israel, including doctors of optometry from the United States, members of the faculties of exact sciences and life sciences, and ophthalmologists.
For the first time, eye and vision research is adapting novel technologies to correct vision anomalies and restore lost sight through electronic retinal implants, retinal stem cell transplants, genetic treatments, computer-aided vision training and visual enhancement with augmented reality technologies. And this is just the beginning.
The goal of the optometry faculty is to combine research and clinical work.
Facilities :
Examination rooms
Clinical rooms
Cutting-edge research laboratories
Frame fitting room
For more information: http://optometrics.biu.ac.il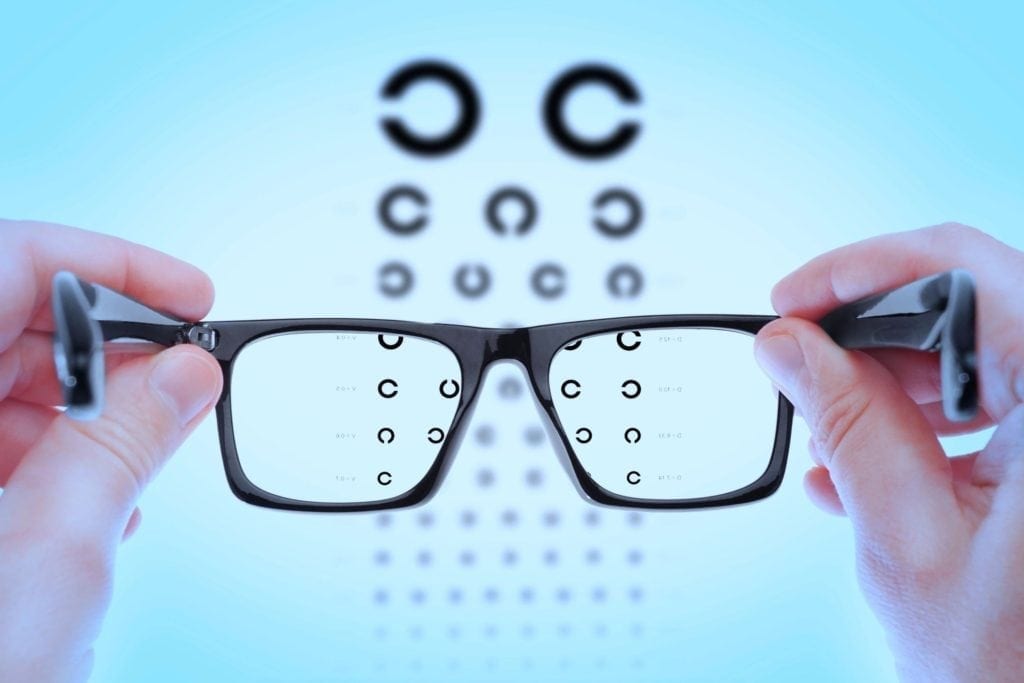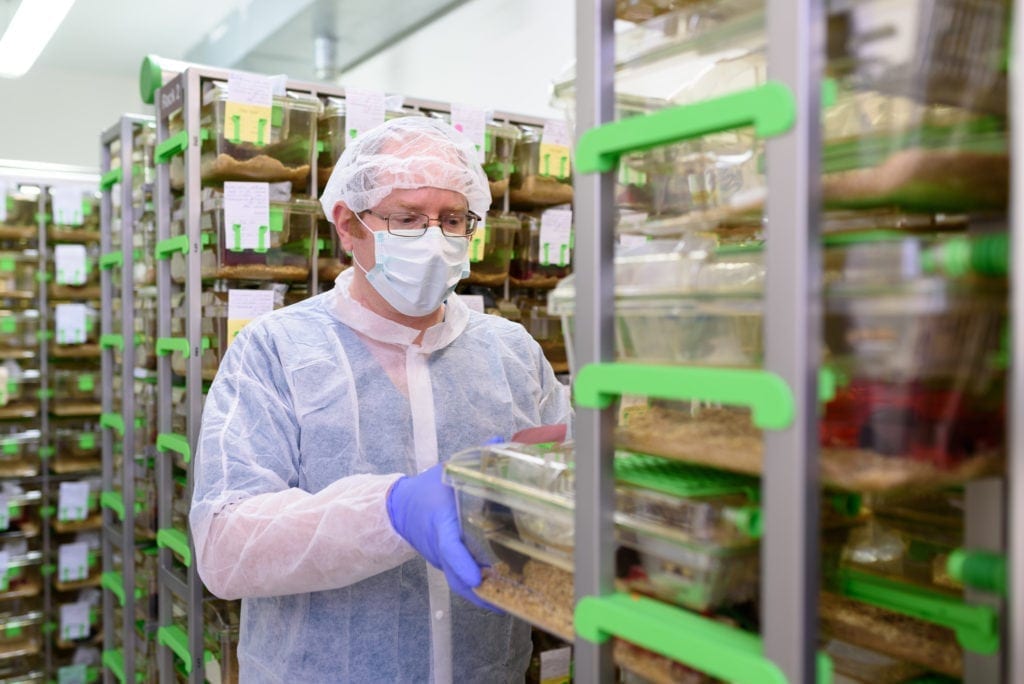 Bar-Ilan University Faculty of Life Sciences Preclinical Center offers a one-stop-shop for all your in-vivo research needs. The state of the art facility is supported by experienced research and technical personnel. We put at our highest priority the welfare of the animals and provide an excellent research environment. Researchers within and outside BIIU routinely use our services.
About the Animal Facility
The Preclinical Centermoved into its new building in 2015. The center is designed to accommodate mice in IVC cagesproviding all the required facilities including: breeding, quarantine, reverse light cycle and maintenance rooms. In addition, an imaging center and procedure room are also available.
Veterinary Services
The Manager, Dr. Shimon Tinman in consultation with the University Staff Veterinarian, Dr. Moti Dror is responsible for the health and care of animals in the Centre. Both He and Dr. Shelly Ziv-Lehrman are available for consultation and advice to all Investigators interested in carrying research in the center.
By prior arrangement, investigators can obtain support from the center staff which includes:
Minor manipulative or surgical procedures
Blood collection
Administration of anesthetics, analgesics, and drugs used for euthanasia
In vivo imaging
Necropsy examination
Clinical Pathology
Radiation
Rabbit antibody production
And more
Charges will be made for these services on the basis of time and materials.
For more information, please contact:
Dr. Shimon Tinman: tinman@mail.biu.ac.il
Dr. Shelly Ziv L Herman: shelly.ziv-lherman@biu.ac.il