Equipment Laboratory Services
LIFE SCIENCE
NANO
CHEMISTRY
FACULTY OF MEDICINE
OPTOMETRY UNIT
PRECLINICAL CENTER
The Scientific Equipment Center of the Faculty of Life Sciences at Bar-Ilan University maintains a wide range of state-of-the-art scientific instruments and provides services for researchers in diverse fields, such as life sciences, biotechnology, bioengineering, chemistry, chemical engineering, food engineering, material engineering, physics, and more. The Center serves Bar Ilan researchers as well as customers from other academic institutions and from the local industry.
The center consists of five units that are equipped with advanced and sophisticated equipment and staffed by experts in their corresponding fields, who work closely with customers to help them achieve their goals in the shortest possible time.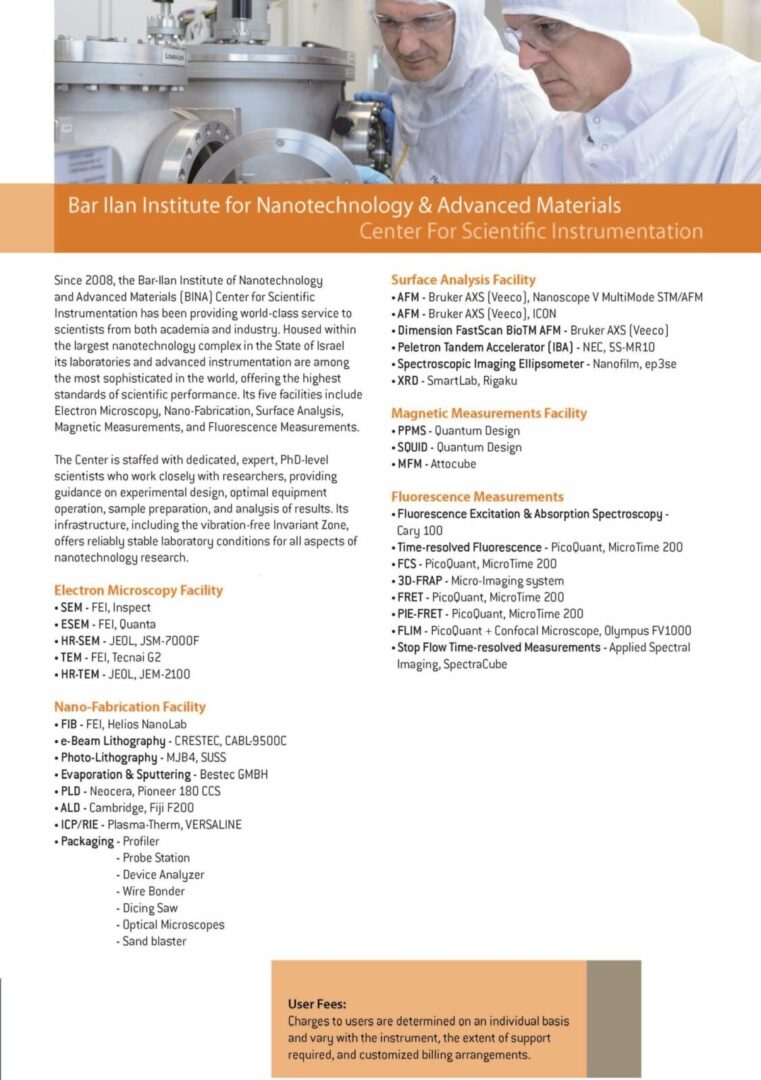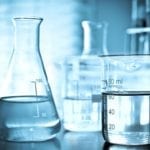 Bar-Ilan Universitys advanced infrastructure for research in chemistry is available for use by industrial and academic partners, who design, execute and analyze their experiments with the help of the Universitys PhD-level technicians. Specialized instrumentation facilities include:
X-Ray Diffraction (XRD)
X-Ray Photoelectron Spectroscopy (XPS)
Electron Spin Resonance (ESR)
Molecular Modeling for Nanomaterials
Service
Circular dichroism spectroscopy (CD)

Circular dichroism spectroscopy is a useful technique for analyzing peptide and protein secondary structure and folding properties in solution using very small amounts of protein or peptides. The new Chirascan CD spectrometer (Applied Photophysics) is available for all faculty members and external users.

·        CD measurement
Molecular modeling and computer-driven materials design

Using molecular modeling computer software has a proven potential for streamlining and optimizing development processes such as pharmaceuticals and nanomaterials. The Department of Chemistry owns an advanced computational platform, both on the hardware and software level, enabling a wide variety of structural and energetic calculations (quantum computations, minimization of energy, conformational searches, molecular dynamics, anchoring, statistical modeling and more) on systems ranging from the atomic level to the crystal lattice cell unit. The calculations are carried out by several research groups with many years of experience in computational chemistry, both in academia and industry.
Elemental Analysis (CHNS , O)

The centre for Chemical Services is equipped with a Thermo CHNS-O elemental analysis device, model EA 1110, capable of detection of the elements C,H,N,S and O.

·        Elemental Analysis
BET

Surface area measurements and adsorption isotherm can be performed for solids and powders using a Quantachrome NOVA 3200E device.

·        BET measurement
Electron Spin Resonance (ESR)

The Unit for EPR (or ESR) owns modern equipment that provides the necessary resources for contemporary research in organo-metallic chemistry, organic radicals, radicals in biology research, antioxidants, electrochemistry, radicals in nano-chemistry and protein research. The unit holds an advanced Bruker, ElexSys 500  instrument (4°- 300 ° K) and an EPR spectrometer – the Bruker EMX 100d.

·        EPR measurement

·        Spectral analysis, signal simulation  and consonance
Inductively Coupled Plasma (ICP)

Different elements, including halogens can be detected using the ICP technique, with a Horiba JOBIN-YVON ULTIMA2 device.

·        1-3 elements per sample

·        4-6 elements per sample

·        6-8 elements per sample

·        More than  8 elements per sample
X-Ray Photoelectron Spectroscopy (XPS)

The XPS method allows study of the chemical composition of the surface of materials. Information obtained by this method includes the identification of different elements (except hydrogen) and relative quantity. The Centre holds a Kratos Analytical XPS instrument, model AXIS-HS.

·        Per measurement

·        Spectral analysis  and consonance
X-Ray Diffraction (XRD)

Analysis of the structure and composition of crystalline and amorphous materials using X-ray diffraction measurements are performed at our center using a Bruker XRD device, model D8 Advance (powder analysis).

XRD analysis

·        Spectral analysis  and consonance
Micro Raman

HORIBA Jobin Yvon Raman spectroscopy is used to measure Raman spectra of microscopic samples or microscopic areas of larger objects.

·        Micro Raman

·        Spectral analysis  and consonance
Nuclear Magnetic Resonance Facility (NMR)

Bar Ilans nuclear magnetic resonance (NMR) unit is one of the largest in Israel and includes 6 Bruker spectrometer devices (frequencies of 200-700MHz for protons), with one of the instruments dedicated for solids, and the other with a cryo probe for work with proteins and samples at low concentrations. All devices are suitable for 2D experiments and are suitable for nuclides such as 13C, 15N, 31P, 25Mg, 27Al etc.
All instruments (1H, 13C, 31P, 19F and others); liquids and solids

·        Hour of instrument time

·        Overnight run (e.g. 13C for a dilute sample)

·        Spectral analysis and consultation
Mass Spectrometry Unit (MS)

The unit provides mass spectra (MS) analysis for solutions, gasses and solids. This unit is equipped with GC-MS, HPLC-MS, MALDI and TGA-MS. A variety of quantitative and qualitative analyses (such as HRMS and MS/MS) is provided for both synthetic and natural substances. Professional consultation and interpretation will be given on demand.
Autospec Premier (High Resolution)

·        EI/CI

·        GC-EI/CI first injection, up to 6 peaks

·        Additional injections

·        GC working day (7 hours)
Autoflex III smartbeam MALDI TOF/TOF (High Resolution)

·        MALDI
TGA-MS

·        TGA analysis

·        TGA-MS analysis
Q-TOF Micro

·        ESI/APCI

·        MS/MS

·        LC-MS first injection

·        Additional injection

·        LC-MS working day

·        Spectral analysis  and consultancy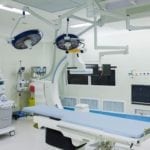 Research Center - at the Faculty of Medicine in the Galilee
In 2011, Bar-Ilan University opened its new Faculty of Medicine in the Galilee, Israel's fifth medical school nationwide and first in the northern region.
Six buildings comprise the school's 4,420 square-meter state-of-the-art Research Center, where researchers have access to the most advanced instrumentation and to optimal laboratory conditions. The Research Center is comprised of 23 research laboratories, a large communal Scientific Equipment Center, a well-equipped Specific Pathogen Free (SPF) Animal Facility for small rodents and Zebrafish, a huge computer cluster with high-performance computing capabilities, and, above all, a highly professional staff that offers vast scientific expertise
Through its Core Facilities, the Research Center at the Faculty of Medicine provides the essentials for scientists involved in exploring pre-clinical and clinical research. The faculty strives to participate in the development and advancement of the biomedical industry in the Galilee region – we encourage commercial companies to benefit from our facilities, and professional scientific
knowledge.
Our primary objective is to provide the highest level of service to the neighboring biological and biomedical community. Our center is equipped with a wide range of novel bio-technological research equipment and provides services in various fields, including light microscopy, live imaging and confocal microscopy, histology, flow cytometry and cell sorting, spectral measurements, centrifugation/ultra-centrifugation, chromatography, gel documentation, proteomics, genomics and sequencing, real-time PCR services, as well as analytical services.
Service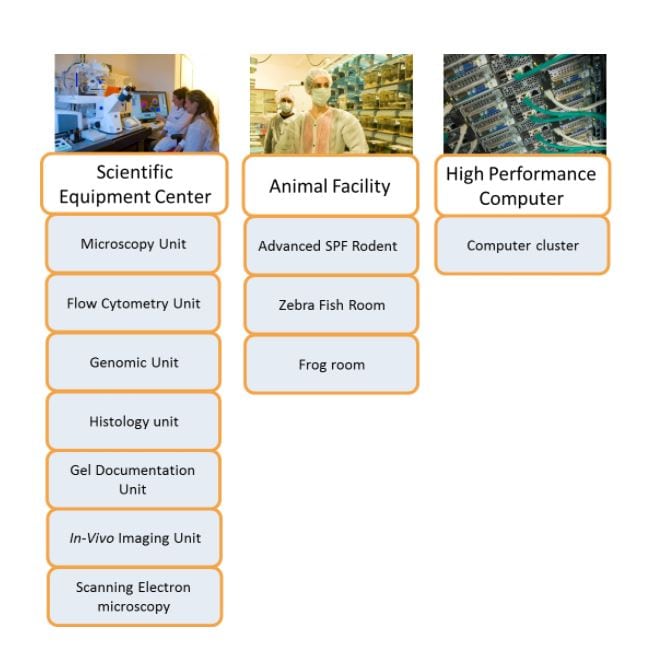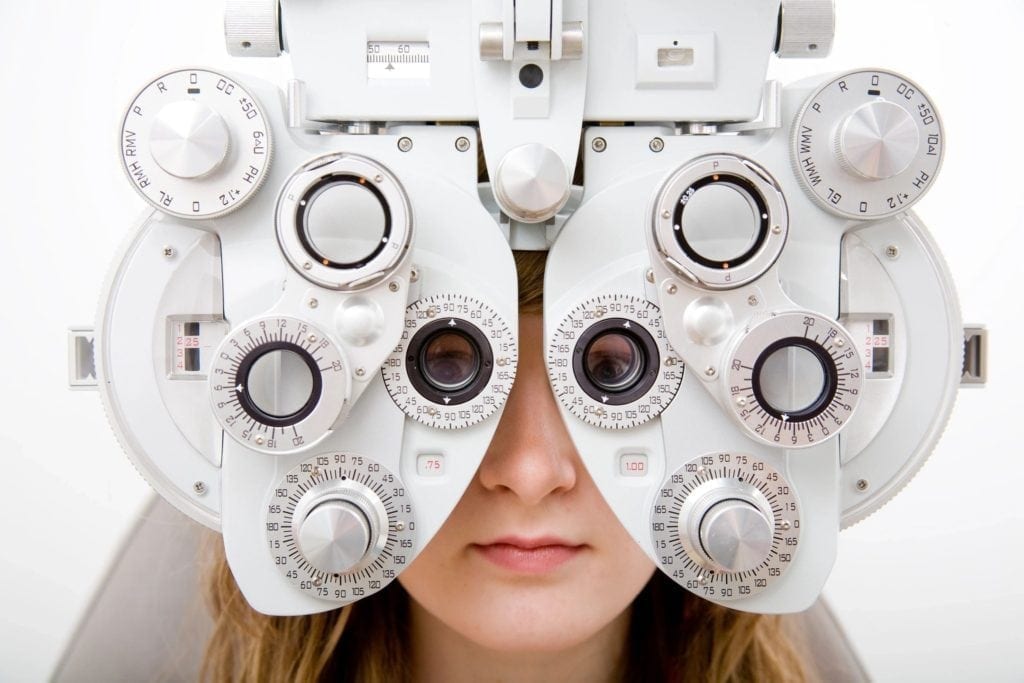 The accelerated development in the field of lenses and eye treatments, and research on these subjects is increasing the demand among various companies to perform tests and measurements in the laboratories of the optometry unit.
Optometry is a multidisciplinary science combining the fields of physics, chemistry and optics alongside biology, anatomy, pharmacology, medical ethics and even psychology.
Bar-Ilan is the only university in Israel offering an undergraduate degree in optometry. The faculty of the optometry unit is comprised of the finest lecturers in Israel, including doctors of optometry from the United States, members of the faculties of exact sciences and life sciences, and ophthalmologists.
For the first time, eye and vision research is adapting novel technologies to correct vision anomalies and restore lost sight through electronic retinal implants, retinal stem cell transplants, genetic treatments, computer-aided vision training and visual enhancement with augmented reality technologies. And this is just the beginning.
The goal of the optometry faculty is to combine research and clinical work.
Facilities :
Examination rooms
Clinical rooms
Cutting-edge research laboratories
Frame fitting room
For more information: http://optometrics.biu.ac.il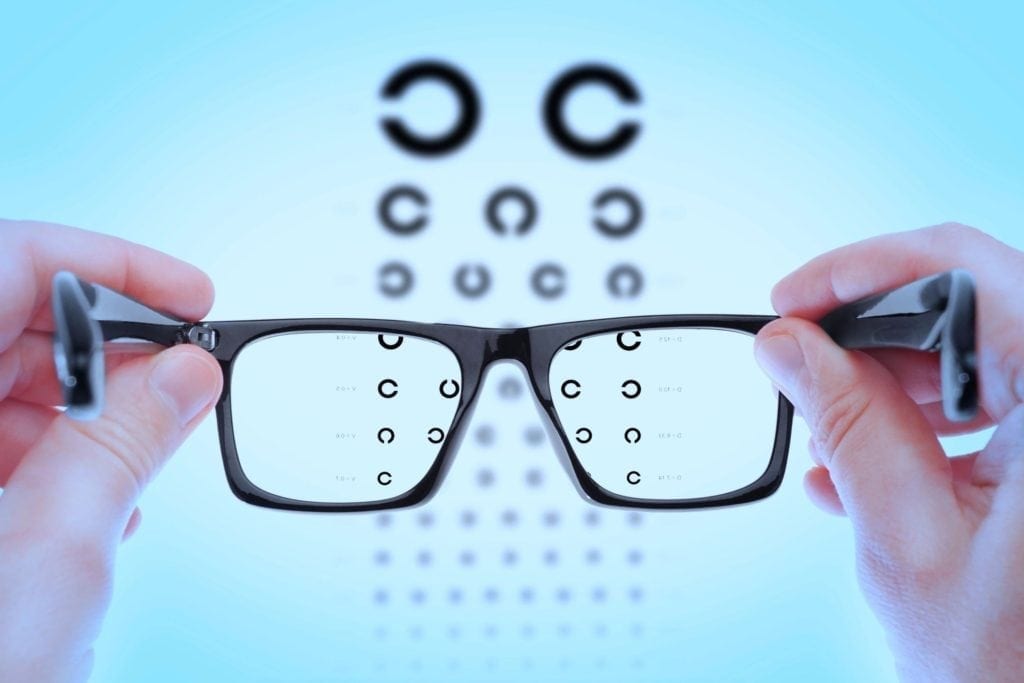 Animal research plays an essential role in the study of health and diseases, as well as in the development of modern medicines and surgical techniques.
The Faculty of Life Sciences Preclinical Research Center offers a one-stop shop for all your in-vivo needs, and provides an excellent research environment. This state-of-the-art facility employs an experienced, professional team of animal caretakers whose highest priority is the welfare of the animals. Researchers from both within and outside the university routinely use our services.
BIRAD facilitates the establishment of scientific service contracts, in which members of the industrial community can take advantage of the Universitys outstanding knowledge base and technical infrastructure.  By sparing businesses the expense of acquiring certain specialized equipment, techniques, etc., BIRADs scientific service division provides cost-effective outsourced services to benefit the business sector.
Along with access to state-of-the-art facilities for life science, chemistry nanotechnology and other fields of research, service contracts provide clients with expert guidance on client-initiated studies from PhD-level technicians, who assist in experiment design and execution, as well as data analysis.
BIRADs scientific service division assists Industrial partners to find the right scientific service and contracts